Flip Books Hire
Mobile Flip Book Studio Hire - The greatest craze to hit the UK events scene for years for Corporate and Private hire...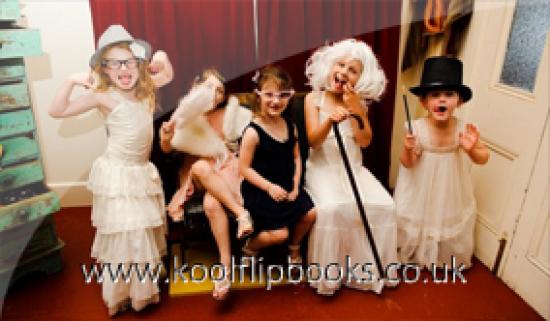 A flip book is a book with a series of photos that vary gradually from one page to the next, so that when the pages are turned rapidly, the pictures appear to animate by simulating motion. Flip Books are a creative way to share videos and photos. Tell your story with a flipbook!
Flipbooks are absolutely brilliant for pretty much any event whether it be a wedding, prom night or corporate event. We set up the 10"x10" Flip Book studio then film you and your guests in short 7 second video-clips. We film your guests having a great time and having fun with our humorous props! Our Flip Book technicians take care of all your personalization needs whether it is the flip book cover or a full studio exterior personalization or theme.
Your seven second clip is then printed, cut, and stapled together with a customized cover. We use high end professional DSLR cameras to capture your photos and then print them on high quality photo paper, allowing you to preserve and re-live those special moments!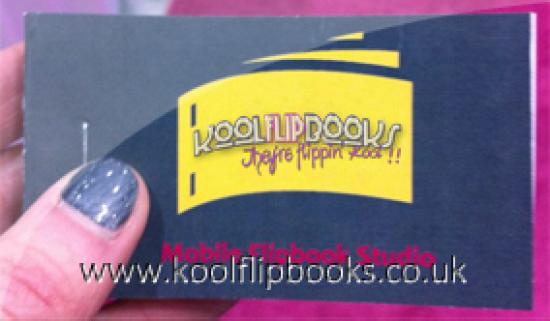 Our customers tell us that our Flip Books are brilliant and much better and more fun than your average generic photo album. Your guests will remember your event every time they flip through their custom flip book or when they show it to their friends and family. It is a truly brilliant souvenir. After your event, you will receive a USB and DVD of all the video footage from the event, and your guest will receive a unique password to access and download photos from the event.
With over 17 years of entertainment industry experience, we are experts within the industry. Our professionally trained staff will have your flip book studio up within minutes and will ensure you get great shots and a brilliant looking flipbook.